Contributor(s): Kasahra Atkins, Hanna Martens, Kien Nguyen, Christian Varty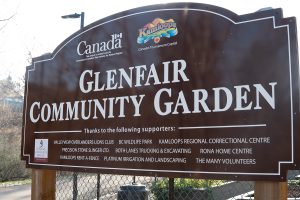 Glenfare community garden is one of many others in Kamloops, BC. According to the Kamloops Food and Urban Agriculture Plan, there are a total of 22 public and private community gardens throughout the city.
The Plots Of Kamloops
Garden plots in public community gardens are rented out each summer to Kamloops residents, primarily to grow food. Kamloops has many multi-unit dwellers, and so there are a large number of Kamloops apartments that are moving to provide community garden plots. The Sustainable Kamloops Plan aims to increase the number of community gardens within the city further still, with a goal of four to five garden plots per 1000 residents.
Community Out of Cultivation
Community gardens are, by design, meant to bring people together. They encourage people to socialize with each other and meet new people. People have the opportunity to make new friends in the garden. At the end of the season, neighbours share the accomplishments resulting from a bountiful harvest.
Community gardens give people who are not experienced in growing things on their own the opportunity to learn from people who have years of experience. The shared experience from the community members is a very hands-on style. Community gardens provide a wonderful space for individuals of different ages and experiences and interact in order to learn new skills. Sharing produce with other members of the garden is a common occurrence and everyone enjoys a variety of fresh, local, vegetables.
Video produced by Christian Varty

Where Food Comes From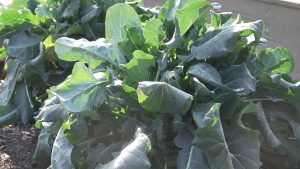 In addition to social benefits, community gardens are a great way for people to get back to the roots of where their food comes from. It can be a humbling and rewarding experience to grow one's own food. Not to mention, it's much healthier to eat locally. Also, food always tastes better straight from the garden! After the harvest people may even be so inclined to get together and cook the food they grew together.
How To Get Involved
It is not very hard to get a plot in town; however, the wait can be long. The current process involves applying for a plot through the Mt. Paul Interior Community Services and getting a spot on the waitlist with upwards of 60 people ahead of you. While the wait can be tedious, the payoff is great. In addition to bringing home your own hard work in vegetables and fruits, having a community garden plot provides life experience and valuable knowledge.