Contributor(s): Terena Keehn, Nyasha Mukakati, Marina Myllymaki
The Gleaning Abundance Program, created by the Kamloops Food Policy Council, was started in 2013 with the goal to harvest and share produce with the whole community of Kamloops. As of 2013, they have harvested 106,190 lbs of fruits and vegetables in total, and 21,284 lbs in 2018 alone! Though their office is located on the North Shore, they harvest from many downtown backyards and other locations. Citizens who wish assistance in harvesting their produce, and sharing it, participate in this program.
The Gleaning Abundance Program focuses mainly on fruit trees, but have also started to help harvest gardens and farmland with excess produce. Sandra Frangiadakis, the Food Action Lead of the Kamloops Food Policy Council, recounts a time when a farmer had planted squash to fill his land, and was overwhelmed by what grew. So for three weeks Gleaning Abundance Program volunteers went to his farm to harvest the overabundance of squash.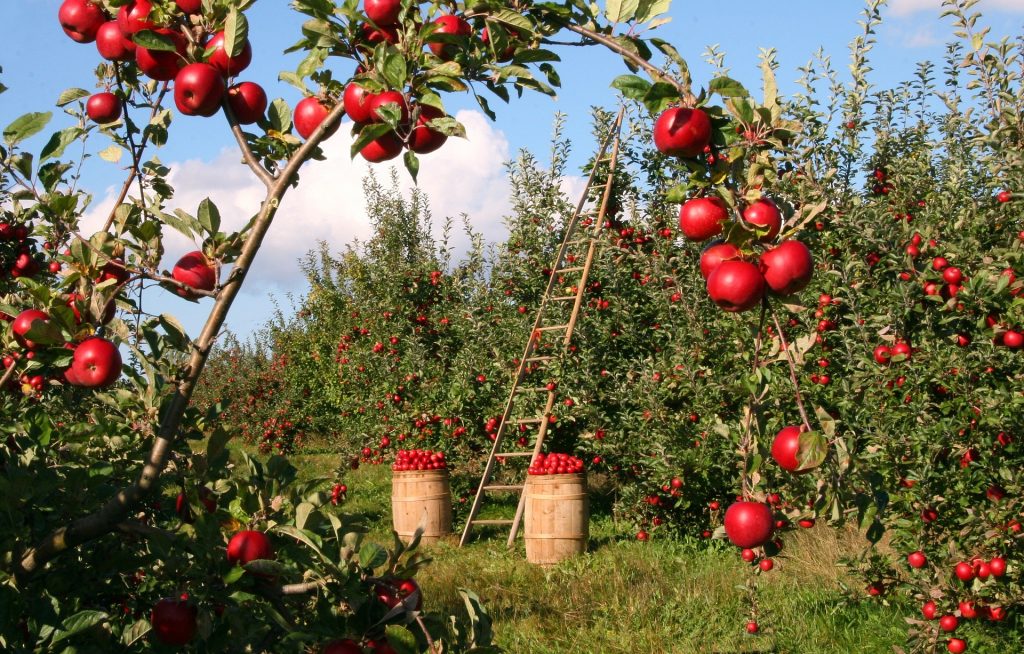 The program has piqued the interest of many community members. "There are about 250 people on our list that get our emails," Frangiadakis said, answering our question about how many volunteers there are in a season. She says, "We always seems to get just the right amount of people".
Frangiadakis told us about the first year she started as the Lead of the program, and recalled one of the first harvests she posted. "I posted the harvest, and then I heard my phone go 'bing, bing, bing', and I'd go to look, and the harvest would be full in five minutes." Though they need about three to five people on average for a harvest, depending on what and where they were harvesting, The Gleaning Abundance Program has become a great way for the community to get together and bond over gardening, food redistribution and food security.
In the beginning, the Gleaning Abundance Program would split the harvest three ways – a third to the owners, a third to volunteers, and a third to the Kamloops Food Bank or what is now the Mount Paul Community Food Centre. However, for that extra third, Frangiadakis says "We now have over twenty different places we take food to". One such location is the Boys and Girls Club, for whom they freeze and dehydrate fruit.
There are plenty of benefits that the Gleaning Abundance Program provides to the community of Kamloops. Not only do they redistribute produce so that it does not go to waste, but they also help look out for those who are not able to harvest and share their food themselves, for any number of reasons. "[The Gleaning Abundance Program] benefits everybody," Frangiadakis said.
Near the end of our interview, we asked what some of the recipient agencies felt about the program, and Frangiadakis said: "A fellow we know did a research project for his masters and interviewed six or seven recipient agencies. The feedback was great – they said the only bad thing about the Gleaning Program is when it's over in November."