Contributor(s): Isabella Cervantes and Sarah Miller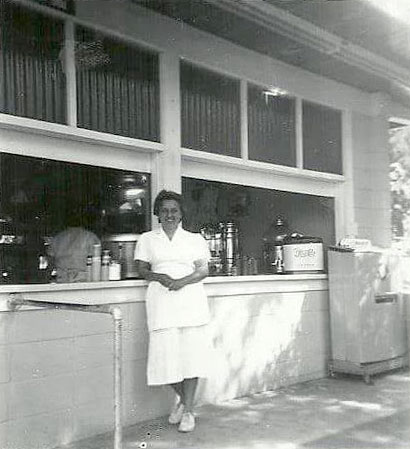 Audio provided by Urupin.
From 1950-1970 Helen Reddeman, fondly known as Grandma by her younger staff and customers, worked for the city of Kamloops running the concession stands in Riverside Park as well as at the Memorial Arena. Helen and her staff made everything from scratch, aside from the candy and chocolate bars. She would have her fries freshly made by peeling, cutting and then deep frying them each day. Judging by the kind Facebook comments left on her photo, you could say her fries were famous here in Kamloops.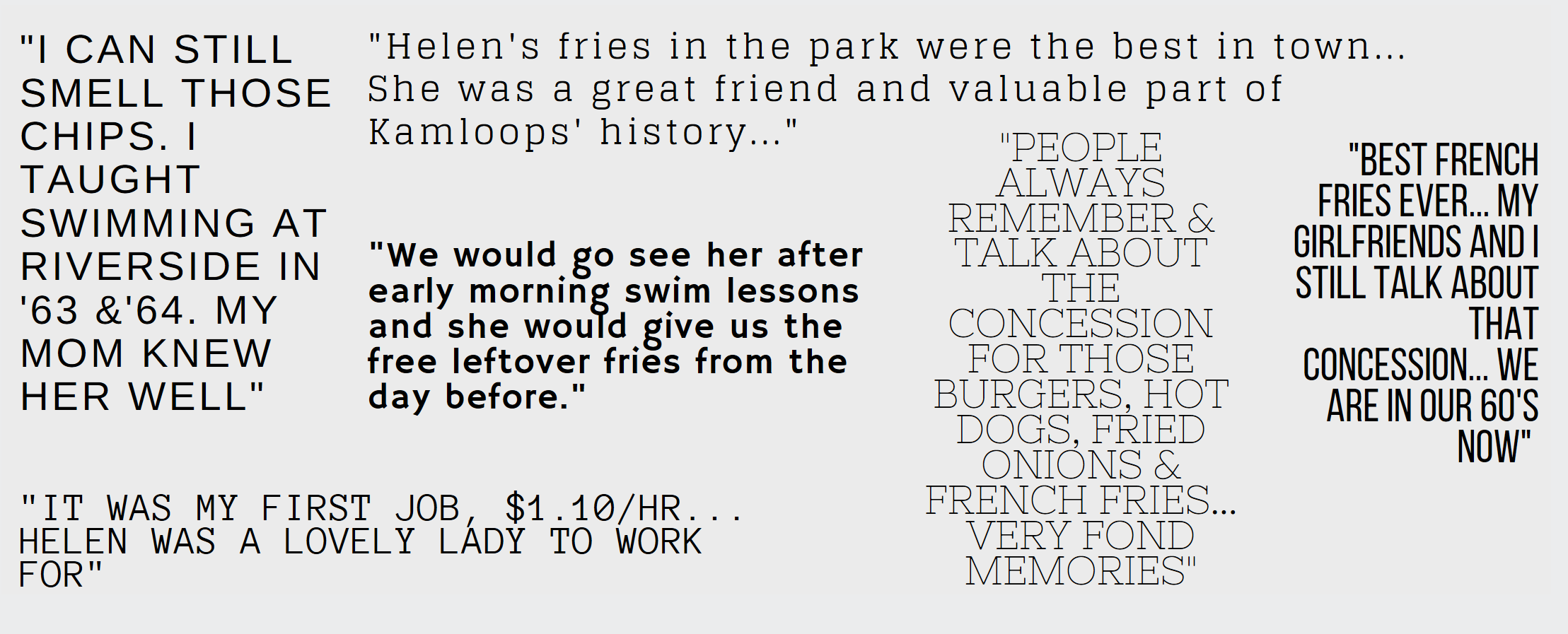 Helen was well known to the community as an outstanding citizen, and in 1988 she was awarded Kamloops Citizen of the year by Prime Minister Brian Mulroney. She did many acts to deserve this award, but what stood out the most was her never-ending generosity to the Kamloops community. Any leftovers from the day before were given away free for kids after swim practice at the Centennial pool. If a child wanted a 5 cent licorice but the child only had 3, it is said she would cut the licorice in half for 3 cents. If a person was hungry and had no money, she would put them to work and had them peel the potatoes and/or sweep up around the concession stand. This way, they could earn their food.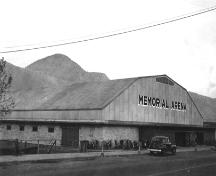 Helen was known by many people here in Kamloops because of her role in running the concession stands. Long after Helen retired in 1970, she still remained an active member in the community and continued to use food as her way to connect with people. She catered at the Kamloops Funeral Home, often falling asleep in the reception chair. At her Catholic church, OLPH Parish, Helen would volunteer to serve food and visit people at the hospital as acts of goodwill. She was a prolific volunteer. Dale K., her grandson said, if "anybody needed a ride or was hungry, she was there to help," if there was a "starving family, a pot of soup was made and brought over to feed them."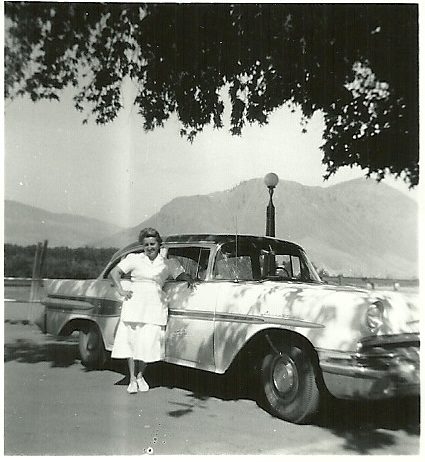 There's no question Helen Reddeman used her passion of service and food to have a huge impact on the people of downtown Kamloops. Her contributions touched many lives.
We'd like to thank Dale K. for providing the photos of his grandma and allowing us to share the inspiring story of Helen Reddeman.